The So Fly Fest is enticing anglers for another year, May 4-7, 2023, in beautiful Bath County, Virginia in the heart of the George Washington National Forest. This unique festival solely designed for the practice and celebration of fly-fishing is in its 4th year. It is a festival for both experienced anglers and novices who are looking to get into fly-fishing. Festival participants can take fly-casting classes, learn to hand-tie flies, fish on private (and well-stocked) stretches of the Jackson and Cowpasture Rivers, and enjoy guided raft fishing on the Jackson. Folks who are not interested in fishing, but still want to come out and enjoy the beauty of Bath County can take part in the vendor market, enjoy a tour and tasting of our local cidery, or attend the benefit concert at The Omni Homestead Resort. Many of the festival events are donating proceeds to benefit Project Healing Waters (an innovative leader and model in the field of therapeutic outdoor recreation for the disabled, through its successful application of the sport of fly fishing as a rehabilitation tool).
The festival kicks off on May 4th with a Welcome Reception that will also feature live music, delicious food and drinks, a casting competition, and the world-renowned Fly Fishing Film that is currently on tour throughout the US, and much more. Guests will meet and greet fellow anglers and guides. On Saturday the festival closes with a benefit concert featuring Grammy award-winning Blue Grass artist, Tim O'Brien.
The So Fly Fest really showcases one of the most celebrated past times that Bath County has to offer. Often revered as some of the best fishing east of the Mississippi, Bath County is one of the "fishiest" counties in Virginia. The crystal-clear mountain rivers and streams, some fed by natural springs, are home to brown, brook, and rainbow trout. Typically, fishing is limited on the Jackson River to National Forest property only, but during the So Fly Fest participants have access to private areas of the Cowpasture and Jackson Rivers, as well as the private Cascades Stream on The Omni Homestead property. Both experienced and novice anglers will enjoy solo-fishing or pairing up with seasoned guides to experience some of the best fishing around!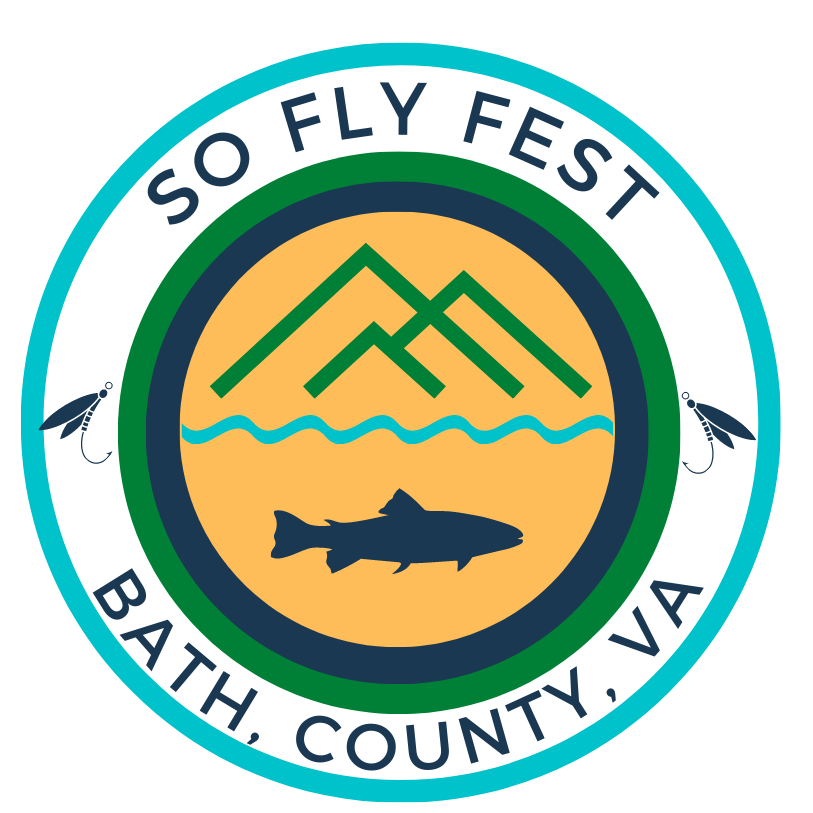 (Visited 61 times, 1 visits today)