Mariner's Ocean Research Project is Dedicated to Scientific Exploration Under Sail
That journey proved a couple of important things to the
self-taught sailor: sailing is his passion, and he was determined to use that passion to give something back to the ocean.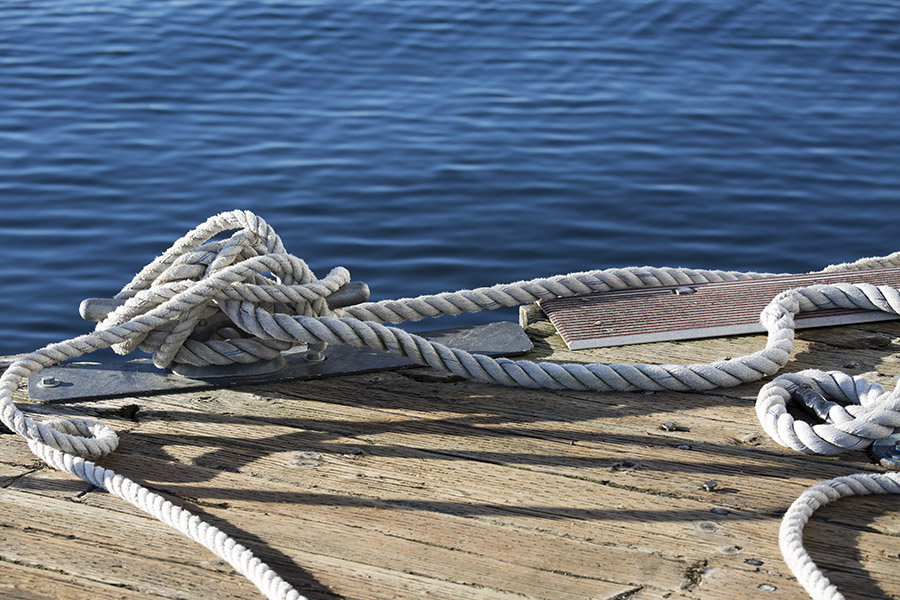 When I profiled Matt Rutherford in the Feb/Mar 2015 issue of this publication, the intrepid voyager held the Guinness World Record for being the first person to circumnavigate the Americas–non-stop and solo. He completed more than 27,000 miles in a 309-day journey that some had labeled "foolhardy in the extreme." And he accomplished this monumental feat of endurance amid strong currents and stormy seas in a 27-foot Albin Vega-designed sailboat older than he was at the time.
Rutherford was also the subject of a documentary film, "Red Dot on the Ocean," which was screened at several film festivals in addition to being aired on PBS.
That journey proved a couple of important things to the self-taught sailor: sailing is his passion, and he was determined to use that passion to give something back to the ocean. Rutherford subsequently founded Ocean Research Project (ORP), an Annapolis-based nonprofit organization that is "dedicated to erasing humanity's negative impact on the ocean through science, exploration and education."
ORP is dedicated to scientific exploration under sail in pursuit of the knowledge necessary to better understand human-induced stress on the ocean. Rutherford's organization seeks to merge modern technology with the timeless efficiency of sailboats to provide an alternative to the traditional big-ship approach to "big science." ORP works closely with leading scientists from around the world to help small teams of researchers travel to remote, sensitive areas around the world so they can gather, share and study critically important information. The team is dedicated to sharing how important it is to protect our oceans—especially with younger generations.
During Rutherford's record-setting solo journey, he tried to supplement the food he had on board by dragging fishing lines behind the boat. What he discovered was that his hooks snared more garbage than anything else. This experience inspired the focus of his first ORP project: studying marine debris—especially the impact of plastics and microplastics—to gain a better understanding of their impact on the oceanic environment.
Rutherford acquired a steel schooner, the R/V Ault, and Nicole Trenholm, an avid mariner and aspiring marine scientist, joined the team to develop the science and education objectives for each expedition. The two led ORP's first research expedition in 2013, which lasted 70 days and covered 65,000 miles of the Atlantic Ocean. The team collected samples of plastics and debris and mapped out a "garbage patch" in the North Atlantic which was within 50 miles of the Azores and Bermuda. A Sargasso Sea Commission also conducted a marine pollution survey at this time, along with additional toxicology studies.
Photo: Courtesy of Ocean Research Project
Between 2015 and 2016, Rutherford and Trenholm journeyed on two five-month, Arctic/Northwest Passage research trips, and collected data with a four-person crew in remote locations. The undertaking also yielded mobile data reporting to the National Oceanic and Atmospheric Administration (NOAA), which included feeding information into international global weather forecasting platforms to support mariner safety at sea.
So far, the ORP has covered more than 25,000 nautical miles in its research efforts. Rutherford, Trenholm and crew collaborate with leading scientists to create new opportunities to highlight the value of sailboats as research vessels; sailing is much less expensive than operating large research ships, and the boats leave a smaller environmental footprint.
These days, Rutherford and Trenholm are busy preparing their 65-foot Bruce Roberts schooner, the Marie Tharp, for the launch of ORP's most ambitious project to date—the launch of an initiative called GOMARIE (Glacier-Ocean Mapping and Research Interdisciplinary Effort). The initiative is designed to enable ORP to tie into the United Nation's "Ocean Decade," part of its Seabed 2030 Program.
Their ship's namesake was a pivotal and under-recognized scientist who gave the world its first detailed maps of the ocean's floor. Today, ORP points out, despite the best efforts of scientists, more than 80% of the world's oceans are uncharted. The maiden expedition of the project will be planned and overseen by Rutherford, with Science Director Trenholm coordinating a multifaceted international science mission. The endeavor will ultimately include a rotation of 10 scientists joining the effort on various legs of the journey and be geared toward discoveries with the potential to inform and aid efforts ranging from cleaning debris to facilitating cleaner fisheries, to larger issues such as global warming. This is a critically important time, ORP founders say, to undertake these efforts and bring in talent and resources to tackle problems that have unmistakable effects on our world today and potentially unthinkable implications for our future.
For more information on how you can help ORP with these and other efforts, visit www.oceanresearchproject.org.

Joan Wenner, J.D., has been a frequent contributor to The Virginia Sportsman since 2003. She also contributes sailing and boating stories to other publications in the United Kingdom and Canada. She welcomes comments at joan_writer@yahoo.com.
Cover Photo: photo courtesy Getty Images
(Visited 85 times, 1 visits today)